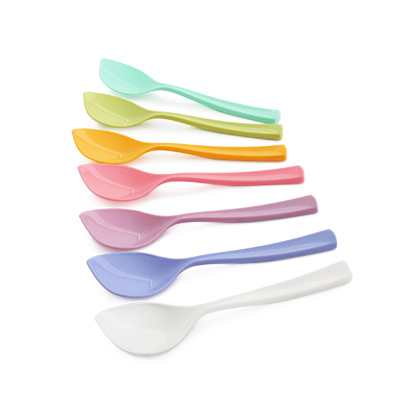 Serving Your Cold Treats With Spoons That Change Color
Color changing spoons are something of a game-changer in the way ice-cold snow cones, smoothies, and dessert are served. The color of such a spoon practically changes to another with temperature change. Here, we examine why these spoons are useful and what they promise to offer you.
There's a diverse array of choices to pick from as the color changing spoons come in different tones. The package should indicate what color shifts are possible, such as white-red, white-blue, and blue-purple, so confirm that before buying. The difference in color is notable based on a number of conditions such as how hot or cold the snack is, lighting, and your sensitivity to color. Typically, a warmer environment causes the spoon to change to a bolder color.
Such color changing cutlery supports a wide spectrum of applications where your guests or customers can enjoy its "wow" effect. These are the perfect spoons to use at a birthday party or pool party. Whether using a color changing ice cream spoon or shaved ice spoon boasting color vibrancy, the fun goes up a notch higher!
When in business, color changing spoons give you an edge of your competitors. The spoons can play a promotional role, differentiating your enterprise from rivals offering ice cream, ice-cold yoghurt, and other cold delicacies. Visualize a customer spell-bound as they witness change of color when they dip a spoon into their scrumptious ice cream. These cool pieces of cutlery are great for kids too. You'll be the number one source of ice cream to these kids once they're taste the "wow" factor in the spoons.
When it comes to using color change spoons to wow your customers or guests, the ways to do that are endless. One option for you is spoons toned to suit the color scheme of your business or party setting. It's also possible to match spoon color to various colored delicacies you're offering.
Remember to buy spoons that match the density of the food you deal in. For instance, scooping through hard ice cream with a lightweight spoon may curve or break it. Typically, the company making color change spoons states which ones are for heavy or light application.
Also, consider if the plastic spoons are safe for your health. Specifically, don't buy any cutlery that contains BPA. BPA may enter food contained in items that have the chemical, experts say. Uptake of BPA in humans may harm the brain and affect behavior along with other negatives.
Color change spoons are useful when selling frozen treats such as ice cream or ice cold yoghurt. The spoons will certainly mesmerize your customers or guests, thanks to their magical power of color transformation.
The Essentials of Goods – Breaking Down the Basics